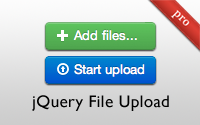 Here you will learn how to upload multiple files over ajax using jQuery File Upload. I start with the basic functionality and customize it to fit the user interface.
(13 minutes)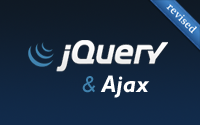 Here I go back to the basics and show how to turn a traditional Rails app into one that interacts through Ajax by adding "remote" options, JavaScript templates and a dabble of jQuery.
(14 minutes)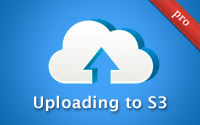 Here I show how to upload files directly to Amazon S3 using CarrierWave Direct and Fog. I then walk through another project which uses jQuery File Upload to handle multiple files and does not use CarrierWave.
(14 minutes)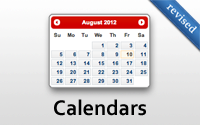 Learn how to add a calendar to your Rails app. Whether it be a date picker using jQuery UI or a full page calendar for browsing records, I will show you how to do it in this episode.
(9 minutes)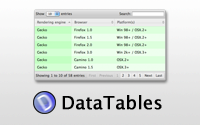 DataTables makes it easy to convert a plain HTML table into one with pagination, sorting, and searching - all done with JavaScript and jQuery. Here I show how to set this up and use a Rails application as the data source.
(9 minutes)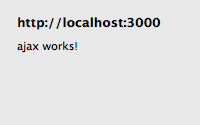 How do you use jQuery with Rails? In this episode I redo episode #43 using jQuery instead of Prototype/RJS.
(9 minutes)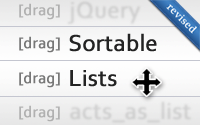 Here I show how to use jQuery UI to make a sortable list and a "sort" action to handle the updating. Top it off with acts_as_list to make it feature complete.
(6 minutes)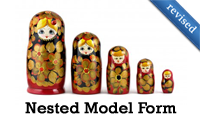 Handling multiple models in a single form is easy with accepts_nested_attributes_for. Here you will also learn how to add and remove nested records through JavaScript.
(11 minutes)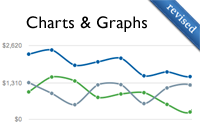 If you have a lot of data, consider adding a graph to provide an overview of it. Here I show how to use Morris.js to chart an Order model and visualize trends in the data.
(12 minutes)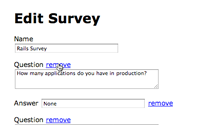 Add and remove nested model fields dynamically through JavaScript using either Prototype or jQuery.
(12 minutes)