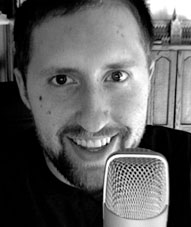 Ryan Bates
About RailsCasts
RailsCasts is produced by Ryan Bates (rbates on Twitter and ryanb on GitHub). A free episode will be released on the first Monday of each month featuring tips and tricks with Ruby on Rails. The screencasts are short and focus on one technique so you can quickly move on to applying it to your own project. The topics target the intermediate Rails developer, but beginners and experts will get something out of it as well. A Pro option is also available containing more screencasts each week.
ASCIIcasts
If you prefer text over video, a text version (ASCIIcast) is available for most videos. Special thanks to Eifion Bedford and the translators for transcribing the majority of the episodes into textual form.
TextMate Theme
Do you like the TextMate theme used in these screencasts? It is custom made and based off of the theme by idlefingers. I am using the Bitstream Vera Sans Mono font.
A Vim Theme is also available.
Contact
If you have any comments, suggestions, questions, etc. I'd love to hear them! Please send an email to .
Moderators
Thank you to all moderators who help keep the site clean and up to date:
If you are interested in becoming a moderator, see the moderator guidelines.
This Site
An older version of this site is available in open source. It is intended to be used as an example Rails app, so feel free to copy bits of it for your own project. If you would like to use it as a starting point for your own site please contact me.
Software and Hardware Used
License
All free RailsCasts episodes are under the Creative Commons license. You are free to distribute unedited versions of those episodes for non-commercial purposes. You are also free to translate them into any language. If you would like to edit the video please contact me.