Applied Filters:
Performance x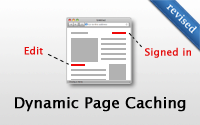 Page caching is great for speeding up the performance of a page, but what if it contains user-specific content? Learn how to load content in dynamically through JavaScript in this episode.
(7 minutes)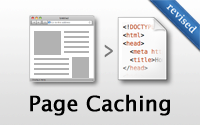 Page caching is an efficient way to cache full content to be served by the front-end web server. Learn how to deal with pagination, expiration with sweepers, and user-specific content in this episode.
(9 minutes)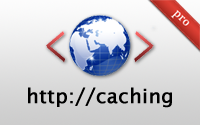 With HTTP response headers you can the cache in the user's browser and proxies. Etags, Last-Modified, Cache-Control and Rack::Cache are all covered here
(15 minutes)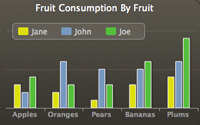 There are a number of libraries to help create graphs. Here I show how to integrate Highcharts into a Rails app.
(16 minutes)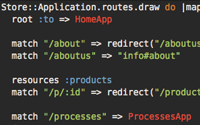 The router in Rails 3 is fully compatible with Rack. Learn how to embed Sinatra into an app, handle redirects, and improve on Rails Metal.
(8 minutes)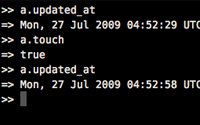 Rails 2.3.3 brings us a new feature called "touch". See how to use this to auto-expire associated caches in this episode.
(6 minutes)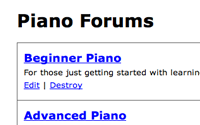 Use JavaScript to allow dynamic content in a page cache. In this episode I show you how to insert the user-specific content into a page through JavaScript.
(11 minutes)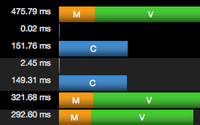 Ever want to know what Rails is doing under the hood during a request? In this episode I show three different profiling tools: New Relic RPM, FiveRuns TuneUp, and Rack::Bug.
(7 minutes)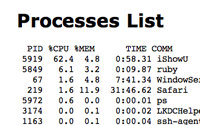 Rails Metal is a way to bypass the standard Rails request process for a performance boost. In this episode you will learn how to shave off a few milliseconds using Metal.
(9 minutes)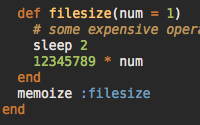 Rails 2.2 is out! In this episode I show how to upgrade Rails and then demonstrate one of the new additions: Memoization.
(5 minutes)