Applied Filters:
Complex Forms x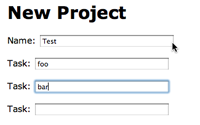 Complex forms often lead to complex controllers, but that doesn't have to be the case. In this episode see how you can create multiple models through a single form while keeping the controller clean.
(8 minutes)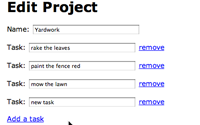 In this third and final episode on complex forms I will show you how to edit a project and multiple tasks all in one form. This includes removing and adding tasks dynamically as well. See the show notes for updated code.
(16 minutes)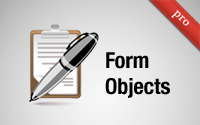 Models have a tendency to become a complex mess as an application grows. In this episode you will learn a couple of techniques to extract form-behavior out into its own class.
(18 minutes)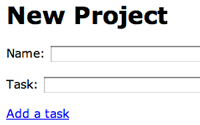 See how to use Javascript and RJS to add and remove form fields dynamically. This episode will build upon the previous episode allowing you to create any number of tasks in one form the same time a project is created.
(8 minutes)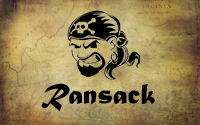 Ransack allows you to easily build complex search forms. It also helps in adding sortable links and building a dynamic advanced search page.
(10 minutes)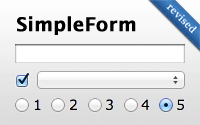 Easily generate complex forms with SimpleForm. Here I show how to convert bulky markup into a concise list of fields, customize it by passing options, and add error handling.
(9 minutes)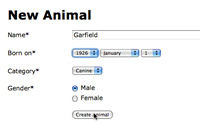 Formtastic is a concise way to generate form views. In this episode (part 1 of 2) I show how to generate both a simple form and a more complex one which is customized with options.
(10 minutes)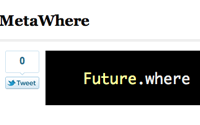 MetaWhere provides a way to do complex find conditions without SQL in Active Record. MetaSearch makes it easy to create search forms with many find options.
(8 minutes)